TO SOMEWHERE ELSE 2018 : 20.4. MUNICH, 19.5. BRNO, 21.5. ČESKÉ BUDĚJOVICE, 16.9. KUTNÁ HORA - GASK, 19.10. BERLIN Schaubude
Vejce Opice a žirafice: 16.6. KUTNÁ HORA, GASK festival - Světlo pro Pešánka
Ei Pad, Affe und Giraffe - trip Germany and Belgium 2017:
TOUR with EGG 2017: BERLIN Treptower park Figurentheater Treptow, AACHEN Ludwigs Museum, EUPEN - festival fiGuma, Belgium, Patentampt, Berlin
NĚKAM JINAM DEPO 2015 PLZEŇ
NĚKAM JINAM / TO SOMEWHERE ELSE - Olomouc a Ústí nad Labem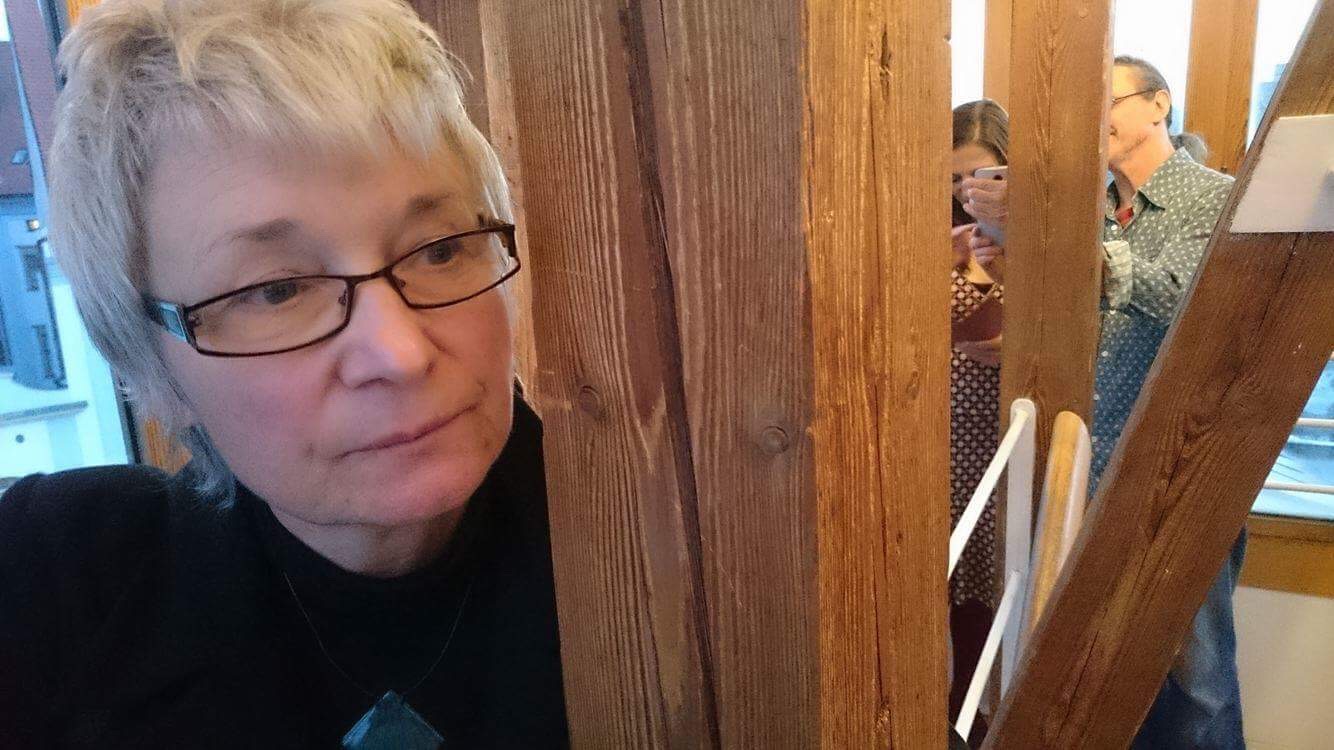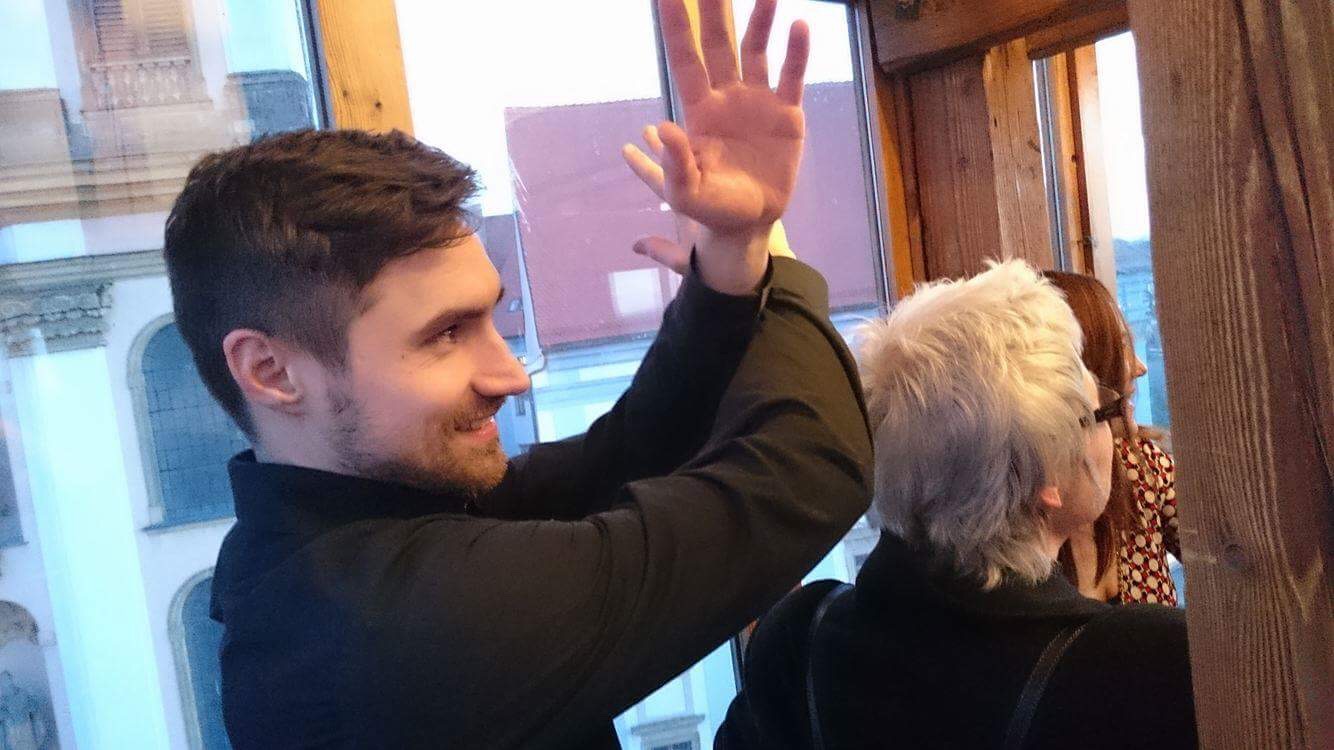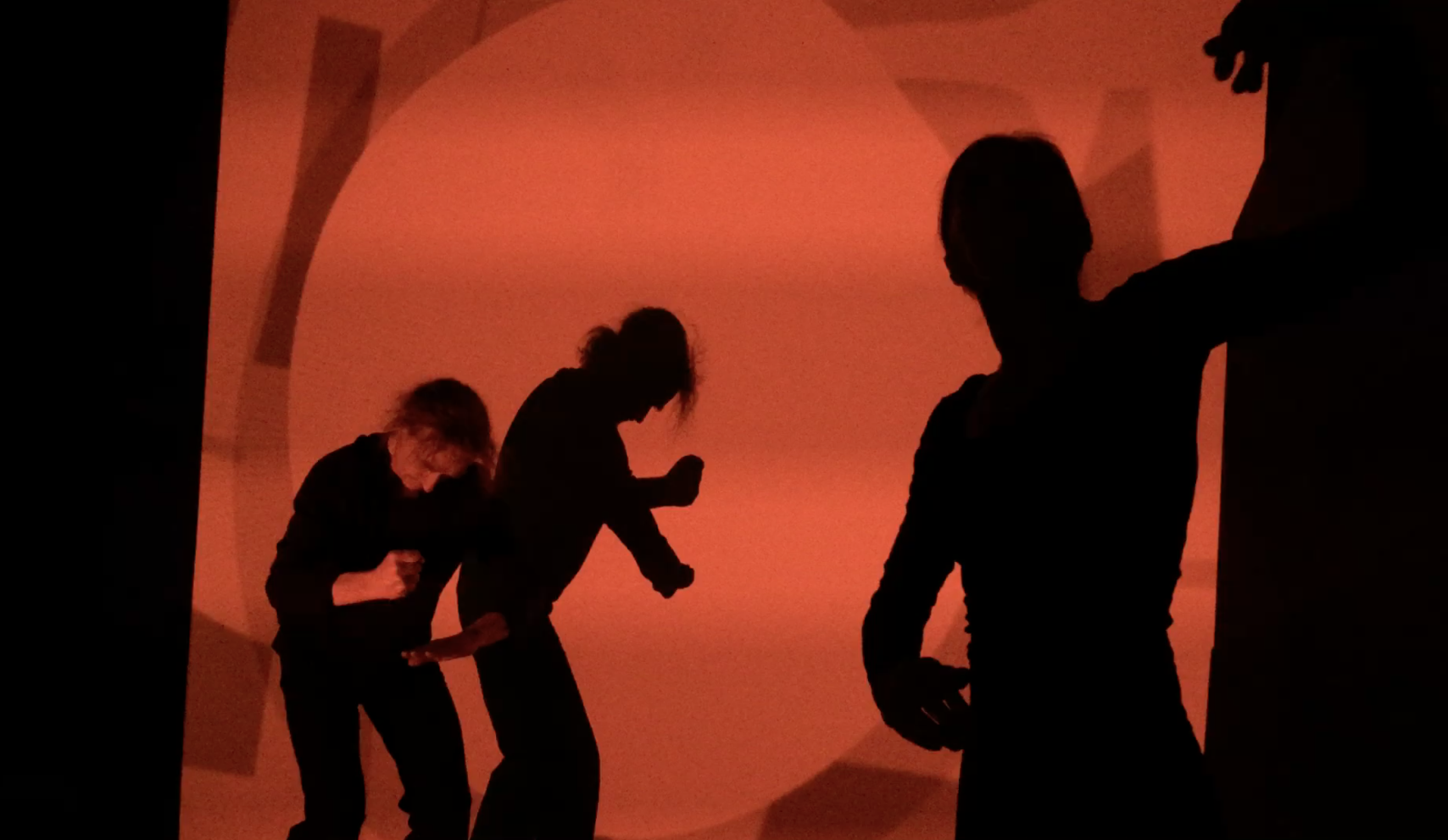 Opening Night 30.3. Ostrava Dům umění: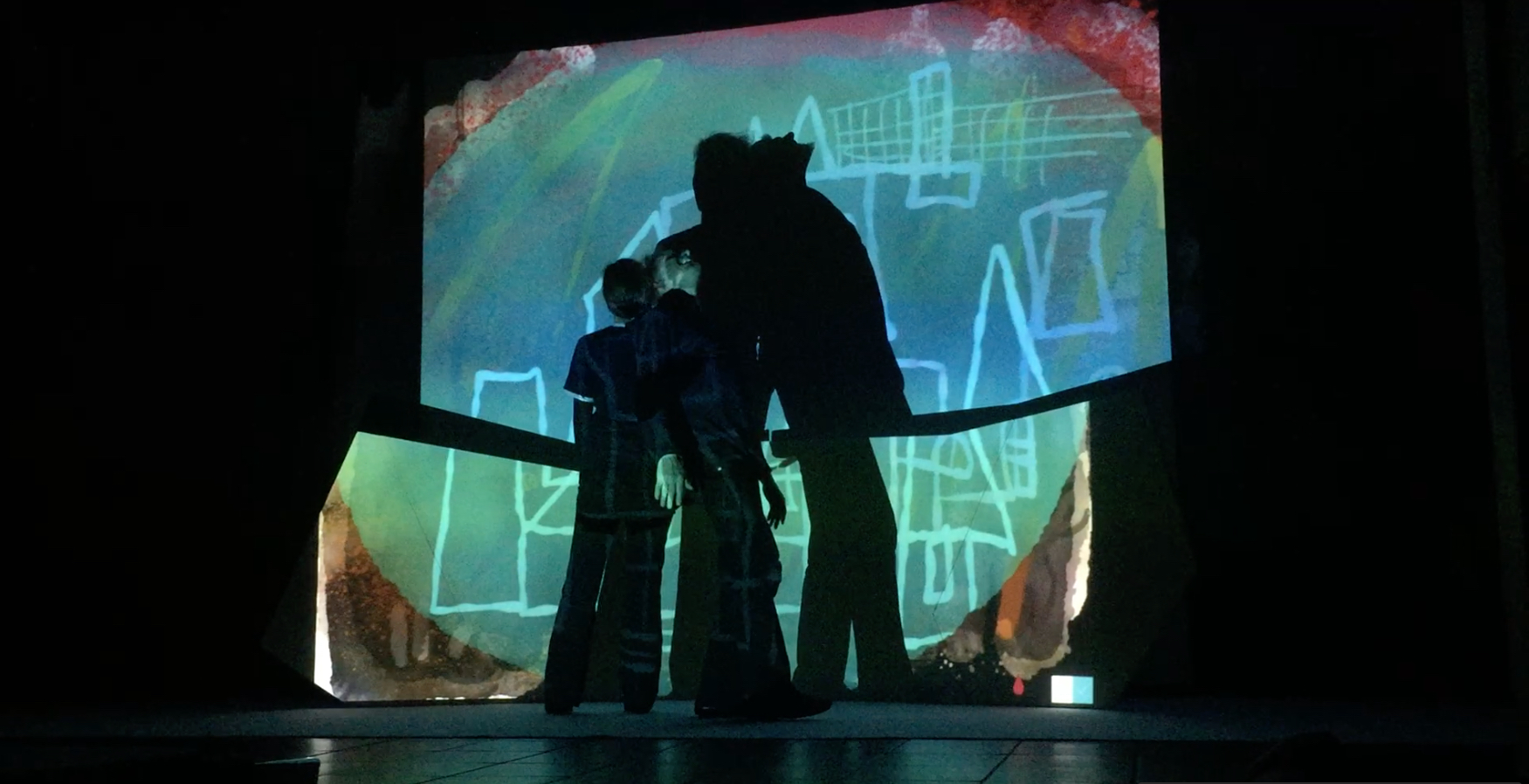 Photos from rehearsal To Somewhere Else :
Drawing in Motion - scenes: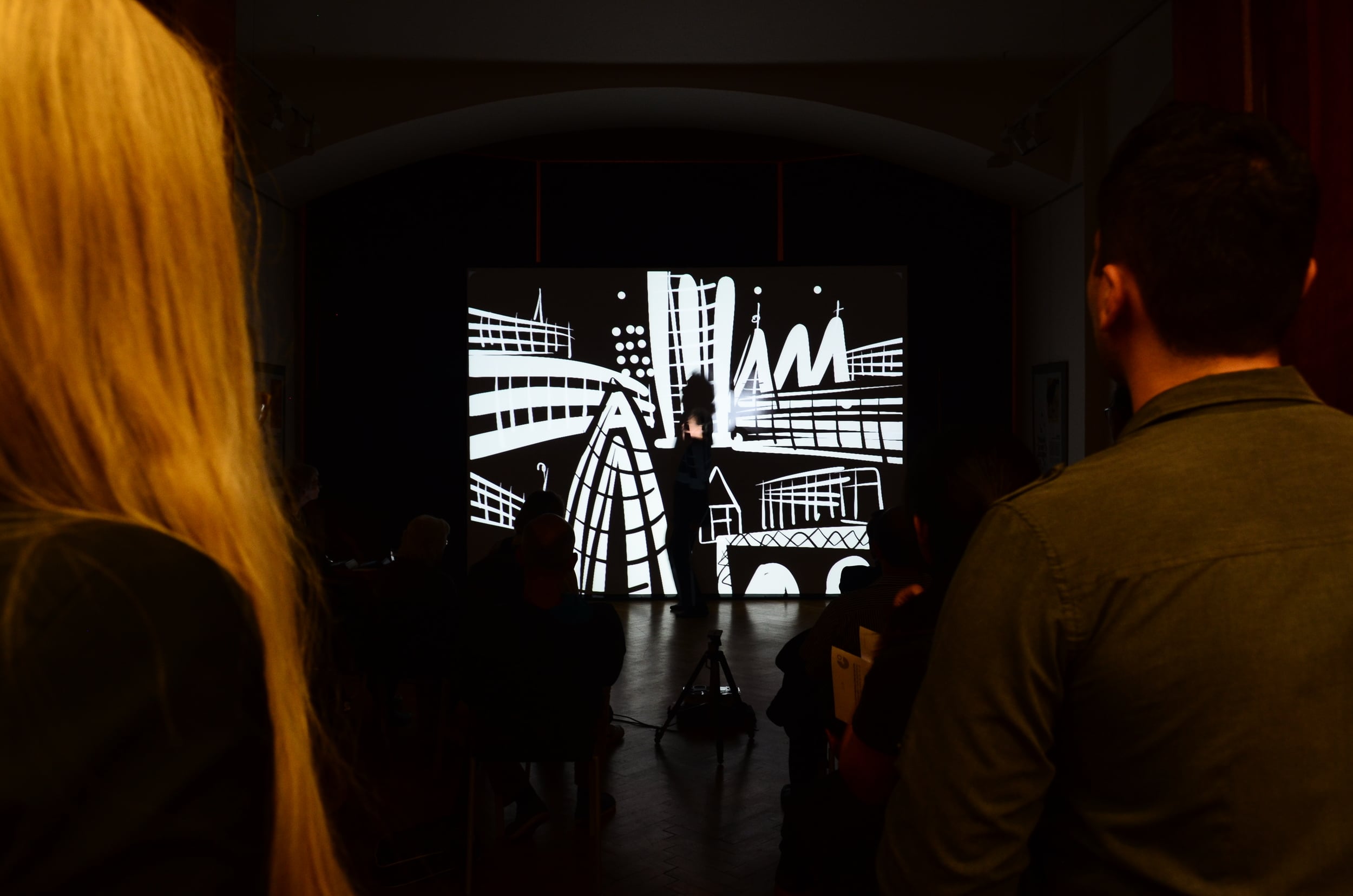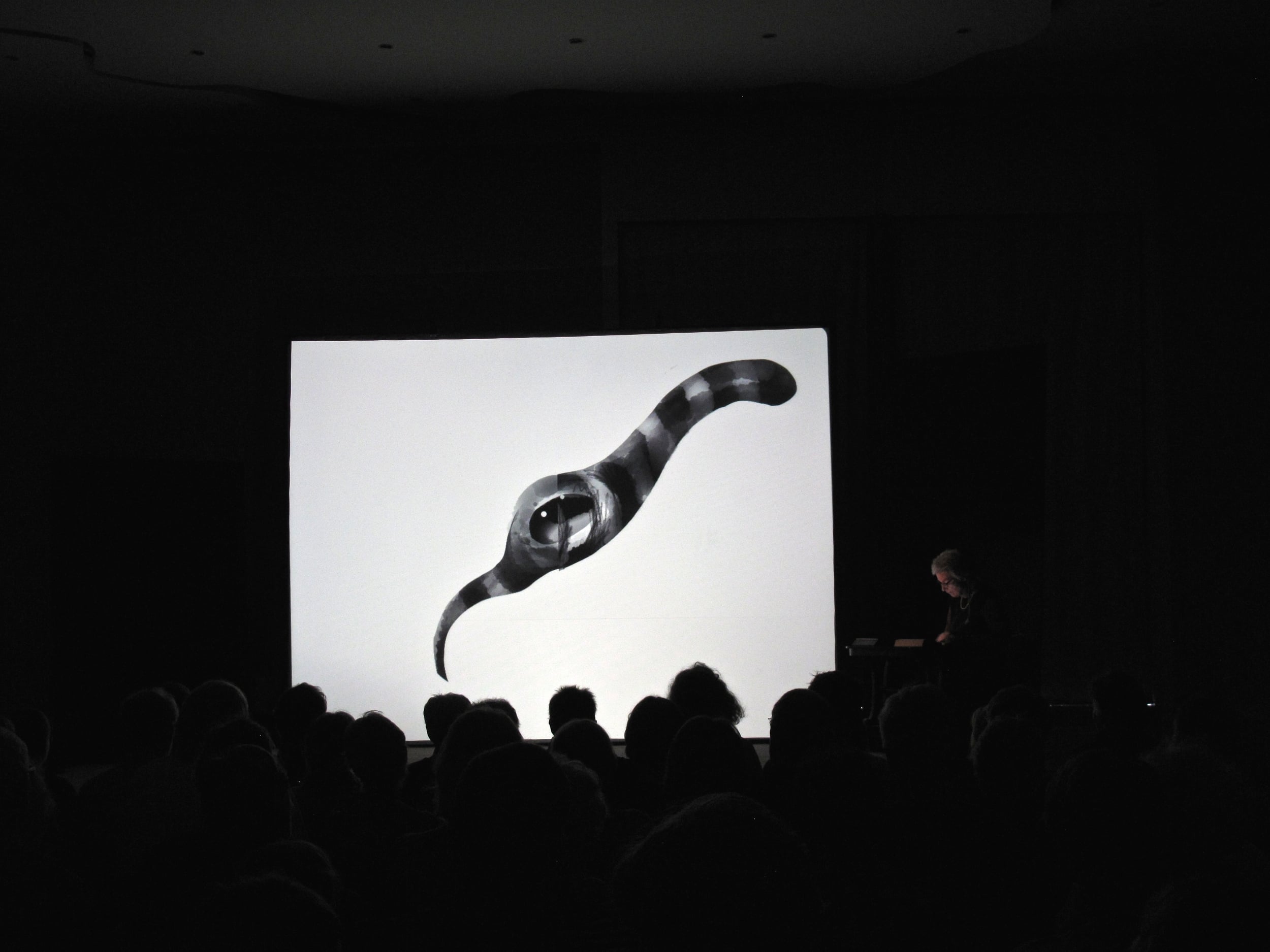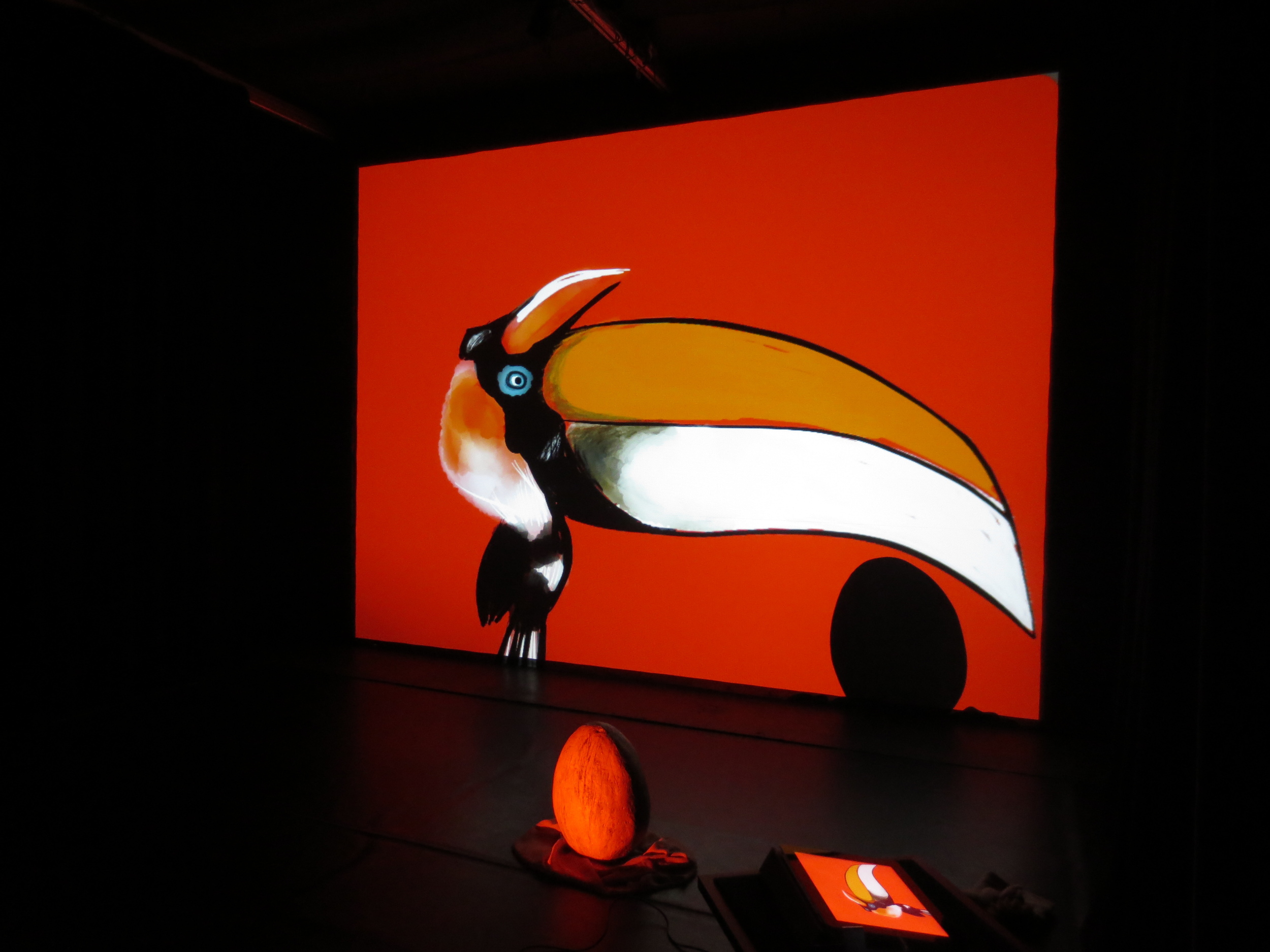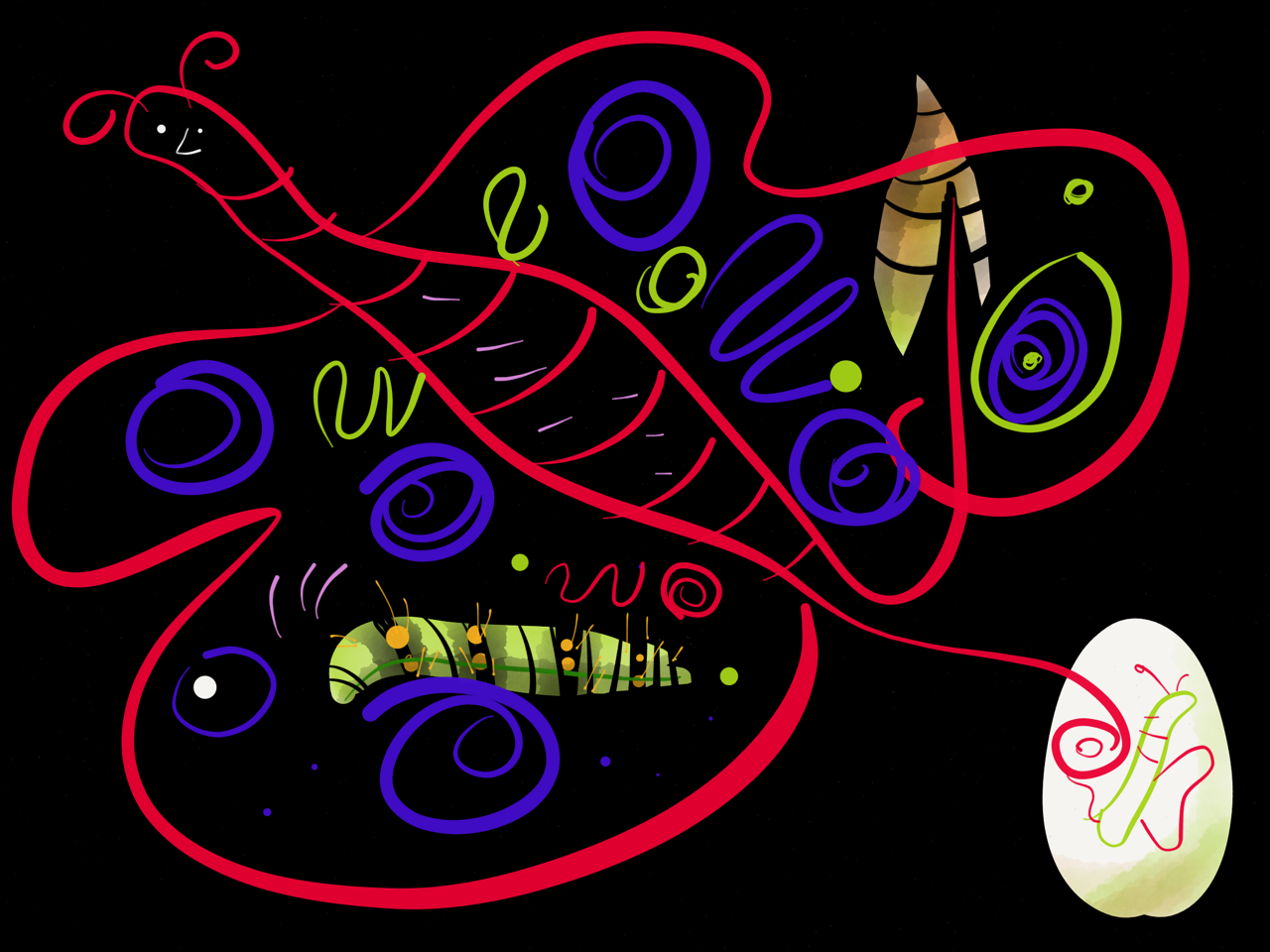 Drawing in Motion in Austria - Styria: Castle Farrach, Wies, Arnfels and Eibiswalde in May 2015:
Tour in Germany - Husum, Pole Poppenspäler-Tag, Internatinal Festival: Rathaus 21.9. 2014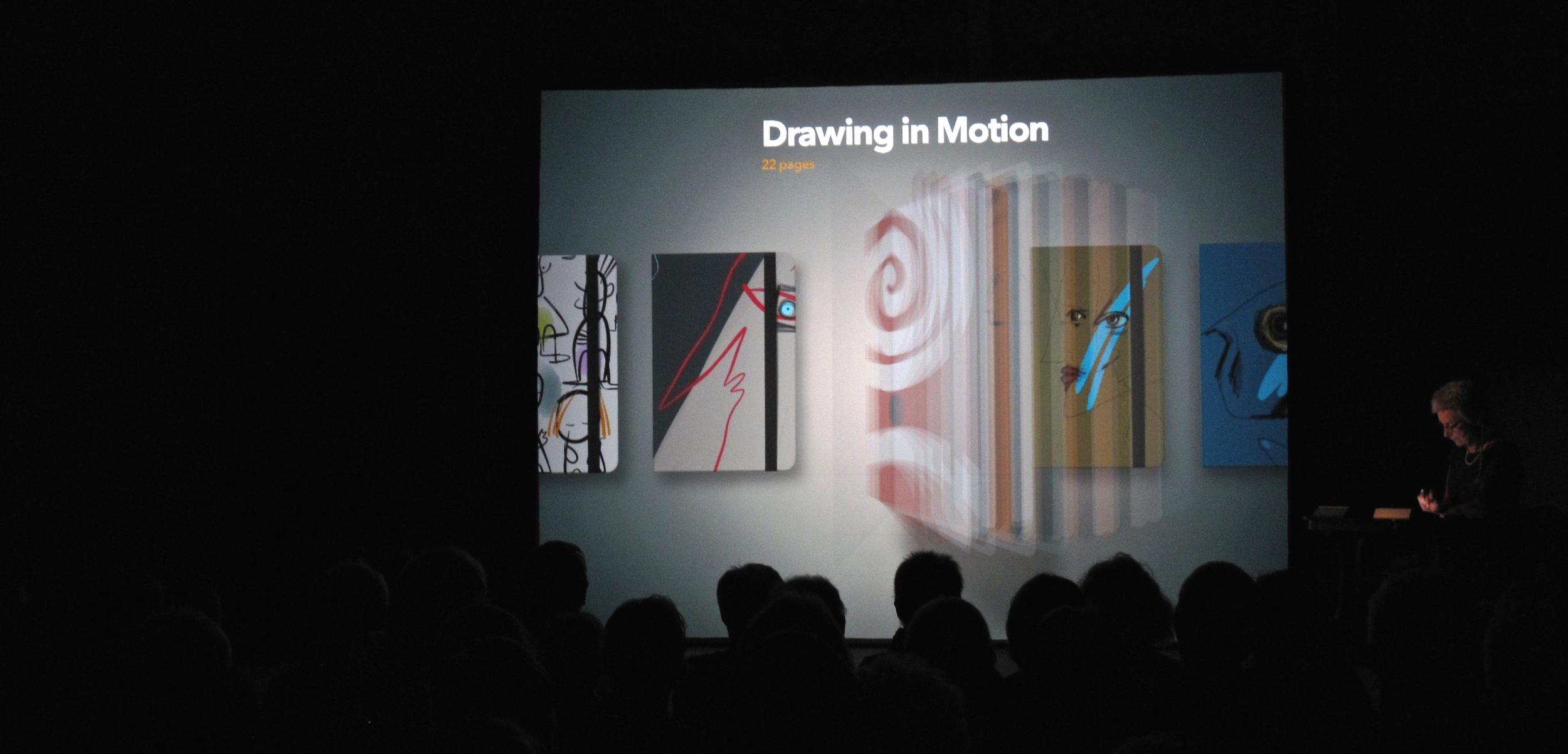 Tour in Germany – Wolfsburg, 4.Internationales FigurenTheaterFestival : PHAENO, September 2014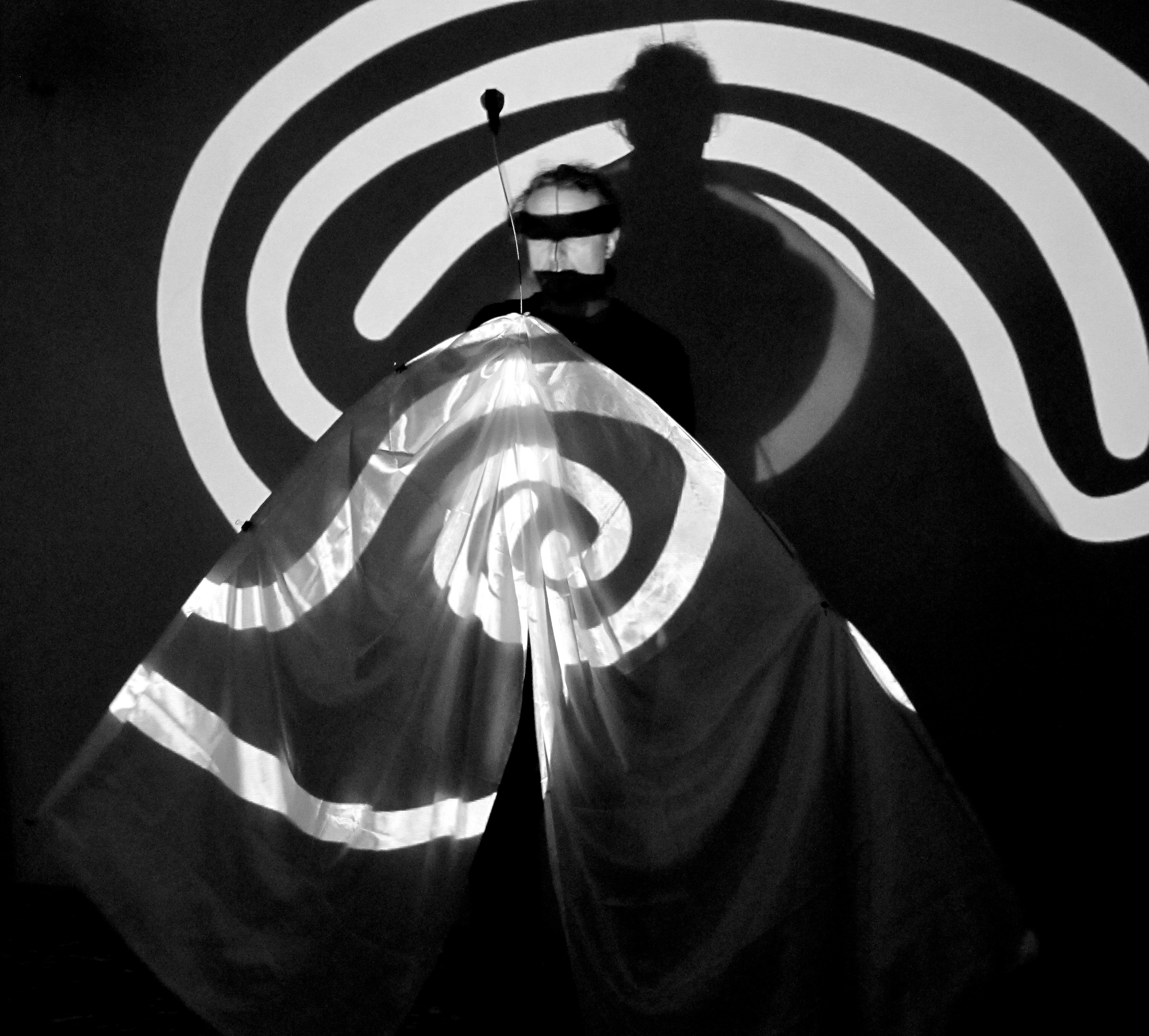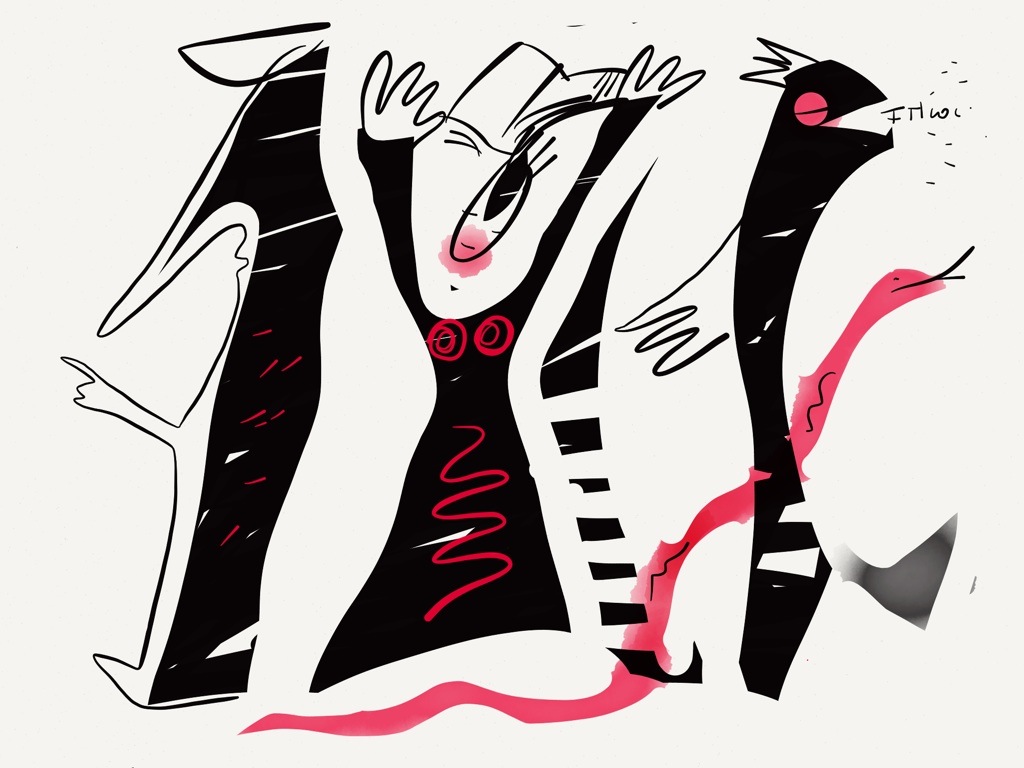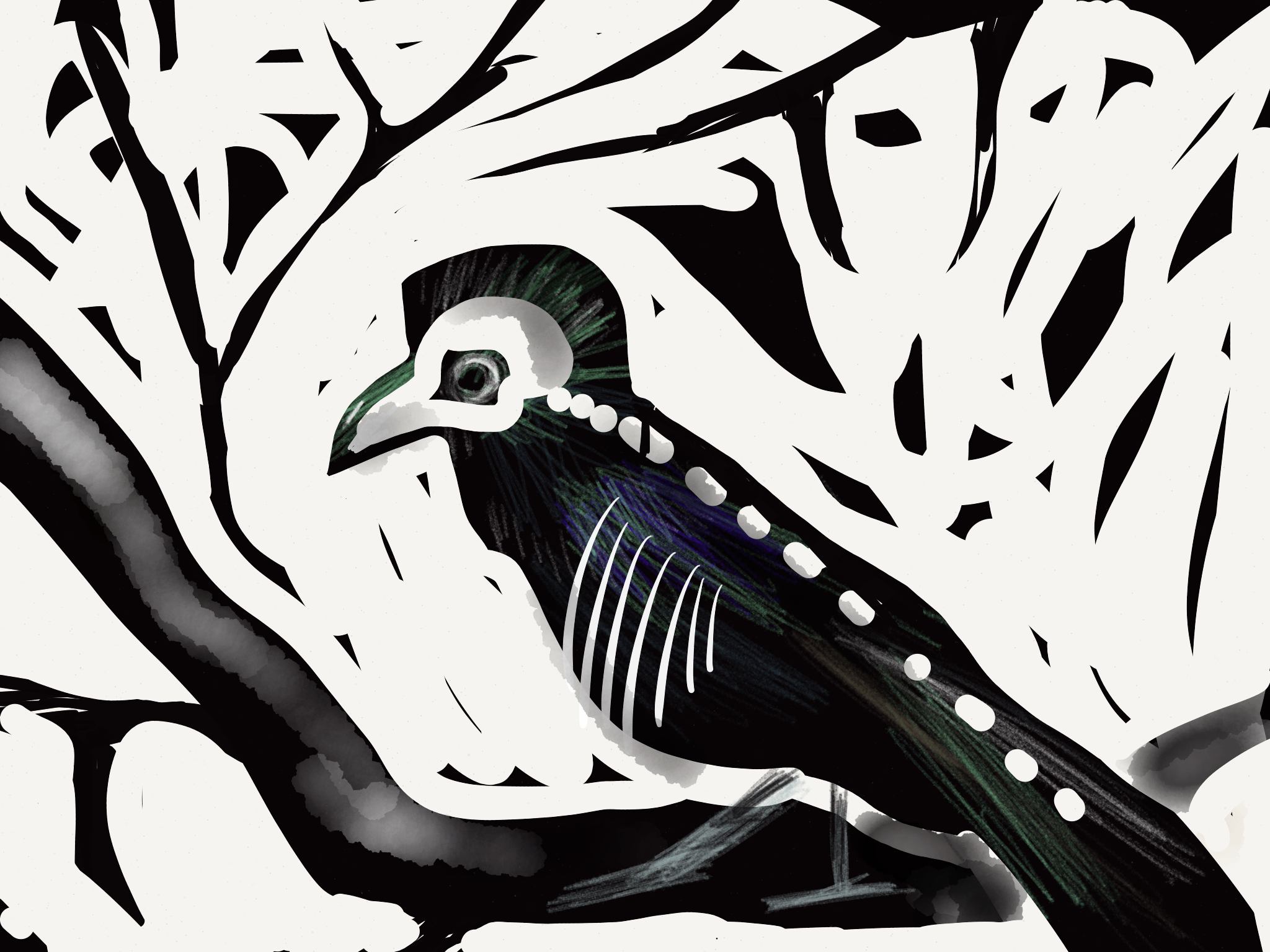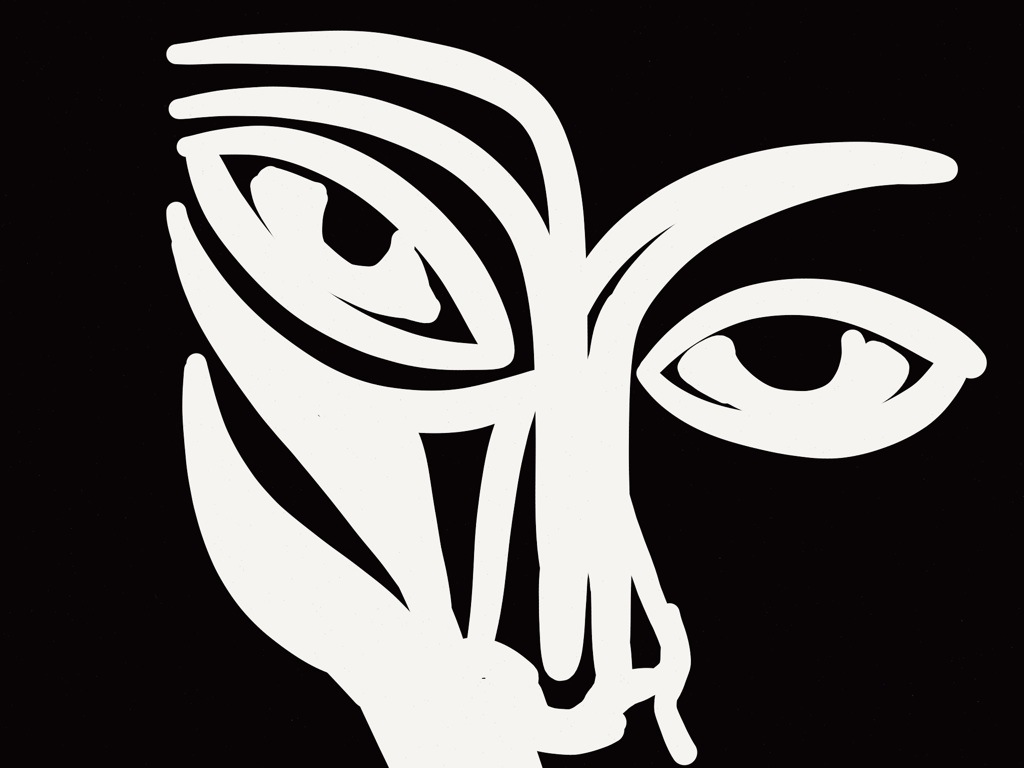 Michaela Bartoňová: Když kreslím na iPadu v rytmu hudby, mám pocit, že je to vlastně kreslená podoba automatického psaní. Kresba je impulsívní a nepromyšlená, tak jako dětská kresba. Samozřejmě, že kdesi za tím jsou zkušenosti, asociace a spojitosti, které se vynořují. Ale ruka jakoby tvoří sama. Je to čistá improvizace. Z toho lze posléze vycházet u dalších, víc promyšlených kreseb.
Když mne hudba vede, zdá se mi, že pluju, nebo plachtím. K tomu je potřeba určitá vnímavost a schopnost transformovat hudbu, tóny, rytmus do čar a barev. Je to dobrodružství a člověk musí být do hudby ponořený a trénovat, stejně jako se trénuje hraní na housle nebo na trumpetu.
Pro diváka je fasinující být u zrodu několika čtyřmetrových obrazů a navíc jen během pár minut.